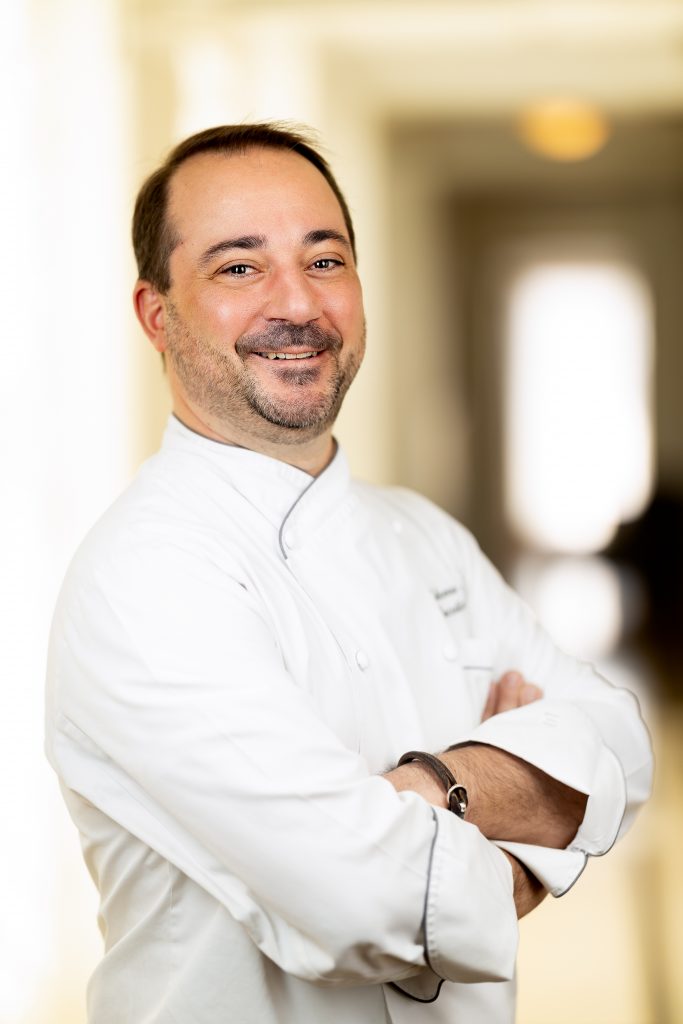 Villa Rosa Kempinski and Olare Mara Kempinski have recently welcomed a new Executive Chef, Andreas Mensch, to oversee the culinary portfolio for their properties. A celebrated culinary expert with an impressive global flair, Chef Andreas is set to elevate the culinary portfolio of both properties. Recently, at his unveiling, we got a chance to experience his culinary prowess firsthand. 
A highly skilled chef who graduated with distinction from the Berufsschule, Department for Chefs Lochau in Austria, Andreas wowed guests with a tuna and mango ceviche, which was a perfect combination of sweet and savoury flavours. The supreme coquelet chicken was cooked to perfection, with the meat moist and tender, the morel sauce elevated the dish superbly. For dessert, we had a lemon meringue tart that was the perfect end to the meal, with its tangy lemon filling and fluffy meringue topping. The dishes paired well with the wines selected, bringing out his expansive 30 year career working with major restaurants and hotels, including SILKS Restaurant, Tyngsboro, USA, which has the sixth-largest wine collection in the world.
His culinary repertoire flourished while working in the double Michelin Star restaurant Korso bei der Opera in Vienna. Here, he had the opportunity to work under the renowned celebrity chef, Gerer, during which the restaurant achieved four toques from the esteemed Gault Millau. His experience has given him a unique perspective on how to create dishes that are not only delicious but also incorporate local ingredients.
With Mensch at the helm, he is expected to play a significant role in executing innovative food concepts and creating exquisite food offerings for both Villa Rosa Kempinski and Olare Mara Kempinski.