Each quarter, River Café hosts a visiting chef from around the world for an exclusive dinner dubbed The Chef Series. This growing concept is becoming popular, with various restaurants around the world partnering with international chefs. The idea is to have the visiting Chef replicate their best menu at a local restaurant and make use of local ingredients to create a magical dining experience. 
On the eve of Valentine's Day, River Café held the first episode of the Chef Series in an event titled Aphrodite's Table. Chef Rahul Akerkar from India was the guest chef. He's a multiple award-winning chef and restaurateur, having started one of the finest establishments in India named Indigo in 1999.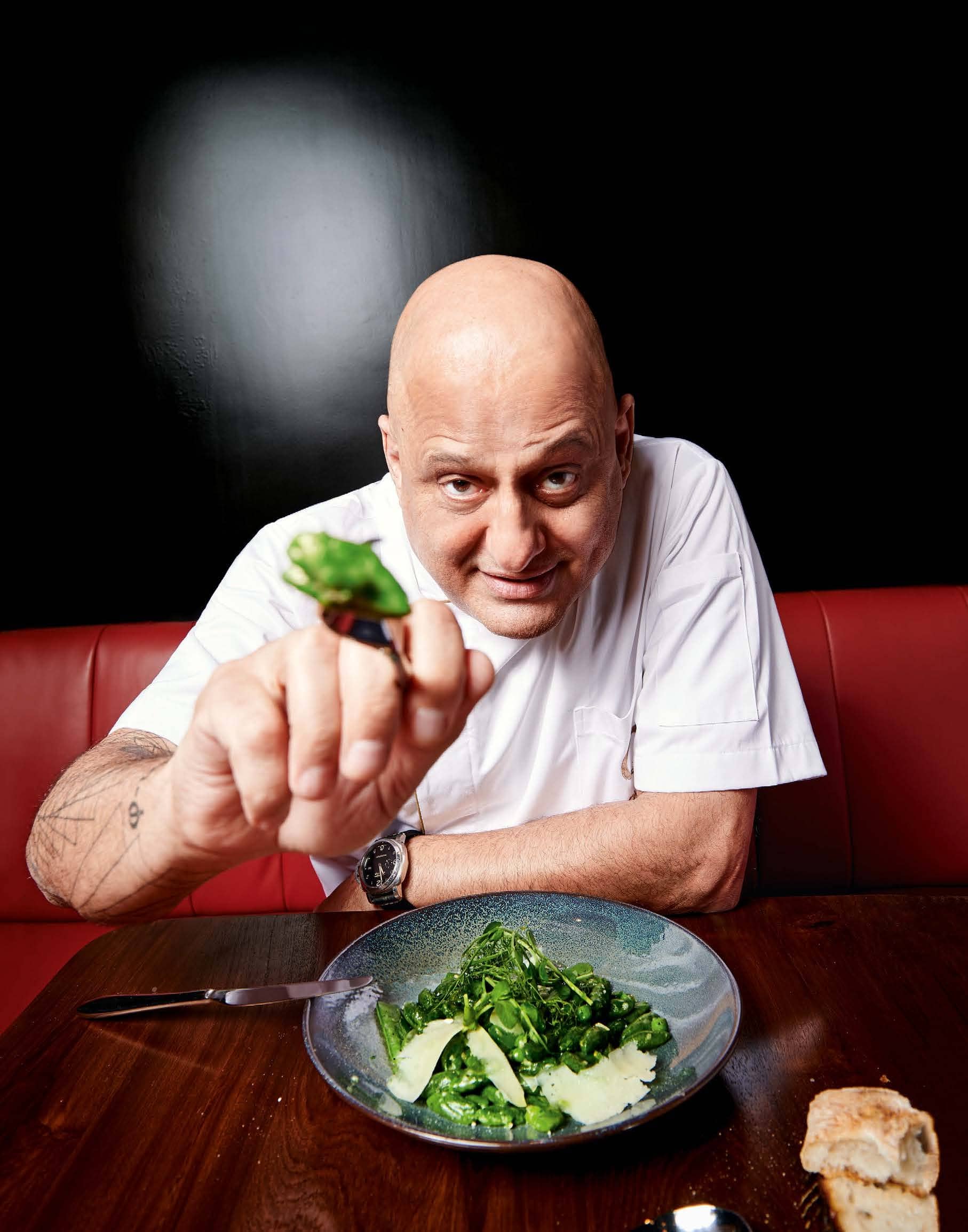 Chef Rahul recently opened a new restaurant called Qualia in Bombay, India which has received critical acclaim and was awarded Restaurant of the Year in 2019 by Condé Nast (India). Chef Rahul brought his culinary innovativeness to River Café and managed to not only bring in a piece of Qualia but also successfully infused local ingredients for a night of splendour. 
We had a chance to sit down with Chef Rahul to talk about his culinary journey, his goals for guest experiences, his team and more. 
Was there a pivotal moment in life when you realized food is what you wanted to focus on? 
I've been cooking and working in restaurants while I was first doing my Bachelor's, then again when I was doing my PhD in Biochemical engineering. I was in New York, broke and working in restaurants was a great save. I later had a fall out with my advisor and I just woke up one day and decided hey, I enjoy cooking and working in restaurants, why not just go with it? 
What was the first dish you made and were amazed by?
I can't really remember but the first bit of cooking I did was Indian food. I went to a small college in Pennsylvania and at the time there were no Indian restaurants there. When I got homesick for any Indian food, I had to make it myself using recipes and spices from my grandmother in India. 
Would you say your cooking technique has evolved from when you started to now? 
Yes! When I first started I was working in restaurants in New York which were very French and Italian. After I moved back to India, that's when some things slowly started changing and I started doing my own things like being confident enough to draw inspiration from my own heritage and played with that. 
What's your take on modern fusion cuisine? 
I think bringing different flavours and techniques has a lot to do with the way the world is today. It's not so isolationist anymore. Ingredients now travel across oceans. You can get strawberries 24/7 now. The whole concept of seasonality is almost non-existent because you have produce from one market being sold in a different part of the world so things are all over the place. When it comes to food, you have different influences and people draw influences from all over the world. There's so much cross-cultural exchange happening now. Food is constantly evolving. I also think the fact that there are reinterpretations and representation of existing cuisine is a good thing.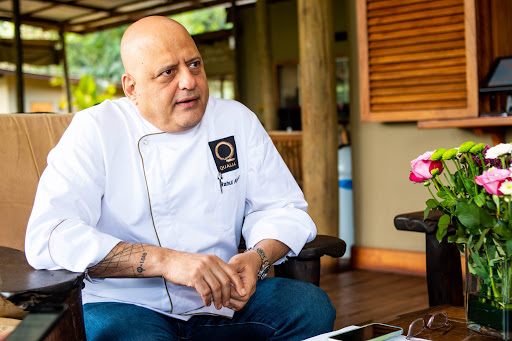 We also need to be careful about how we mix the flavours. You have to understand why you're doing it. You can't just get up one morning and say hey, let me make lentil stew over penne pasta… that wouldn't really work. You need to understand taste and balance and why you want to do certain things.  
Tell us about your love for pickling: 
I do a lot of experimentation. We take ingredients that are kind of best in season and we figure out what we would love to do with that. In terms of pickling, say you have pickled mushrooms with a nice woody flavour to start with, so you think about what would be nice in the pickling liquid to enhance certain flavours. What for me is really fun is we conceptualize a dish today and we start to pickle stuff to work with that dish and say four months later, what we pickled for this dish, has evolved in terms of taste. It's different from what you had in mind. And it's beautiful because it's a living thing.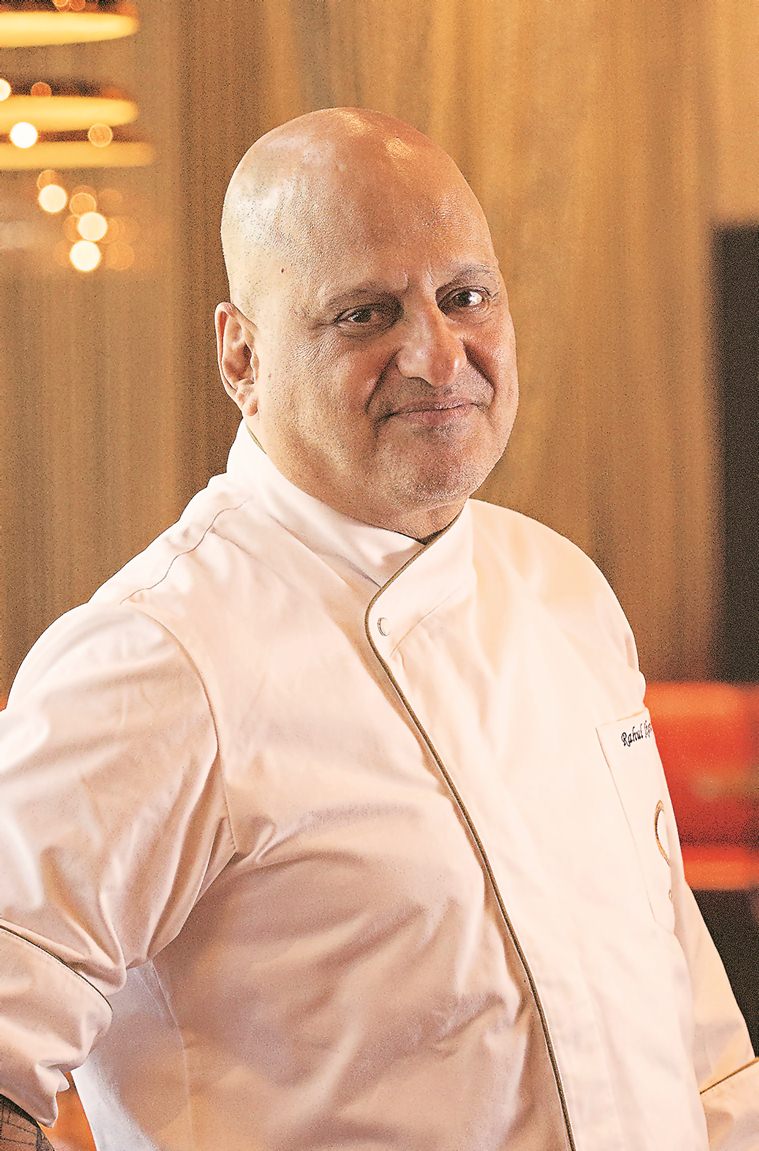 What experience did you want guests to have at Aphrodite's Table themed dinner at River Café? 
To enjoy the food that we make at my restaurant Qualia in India, but with some dishes made with local ingredients. We had items like goat's feta from Nanyuki, mangoes from the Meru region and the likes. We tried as best as we could to use as much local produce. There are a few herbs and spices we brought with us from Bombay, but other than that everything else was local. 
You have a wonderful and colourful plating style and the same was seen at Aphrodite's Table at River Café. Is there a thought behind that? 
I just put food on the table! I don't overthink it. It's more to do with the food; it's bright and colourful and thus the plating style comes out that way even for Aphrodite's Table.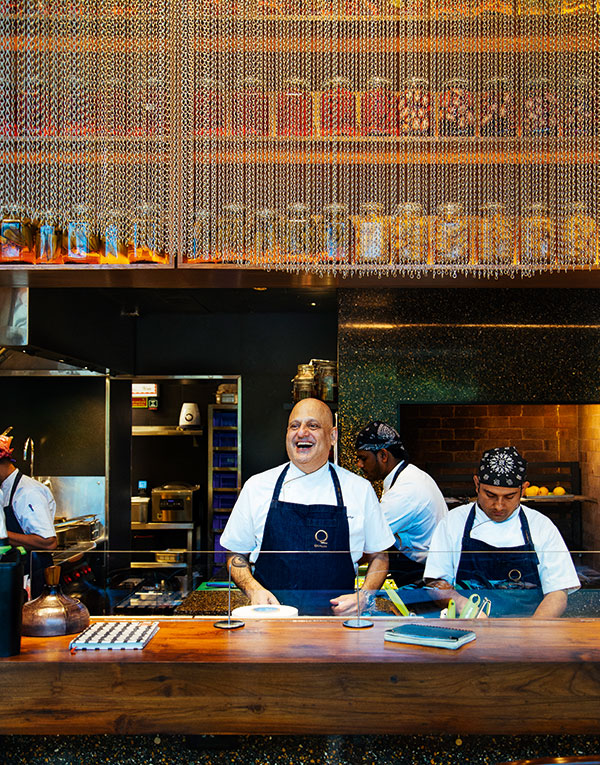 Tell us about the team you worked with for Aphrodite's Table? 
I worked with Tarang Joshi, he's my Chef de Cusine. He worked with me for several years back in the day. He's had experience at Six Senses in the Maldives and various places. He's a brilliant cook and he understands what I want to do, how I play with Indian and Western flavours and so we're constantly experimenting all the time. 
I also brought Pramod who's my sautée cook and the other is my daughter Amalia. She just finished cooking school in New York and decided to work with us to see what it's like. She did the desserts; the mango mousse was her idea. 
Look out for the Chef Series at River Cafe, slated to happen every quarter of the year with chefs from all over the globe.