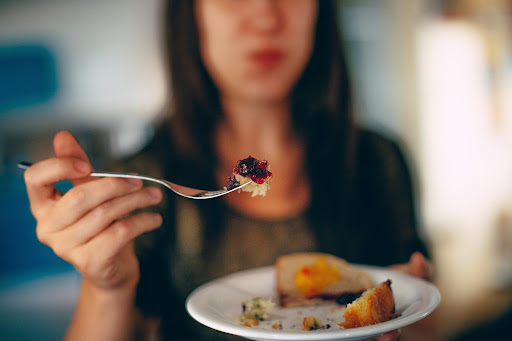 This summer, fill up your plates with some mouth-watering, yummy dishes that will not just fill your bellies but also your soul. 
These luscious, easy-to-make dishes are everything you need. Here's a list of multi-ethnic dishes that are a must to try this summer. 
Caprese Salad
What's better than to start your meal with an exquisite amalgamation of freshly cut veggies in a salad. Fancy restaurants can charge you a lot of bucks for it, but it can easily be made at home. 
All you need are some organic tomatoes fresh from the front past form with fresh basil leaves and approximately ½ pound of fresh mozzarella cheese. Pour some olive oil and balsamic vinegar. Sprinkle some salt and a teaspoon, and you are good to go.
Cucumber Tomato Sandwiches
Sandwiches are always a rapidly go-to dish. But the combo of sandwiches with cucumber and tomatoes tastes heavenly. The perfect mix of melted butter, freshly sliced cucumbers, and sliced tomatoes with sourdough bread will spark your summer. 
Sprinkle some salt and pepper, and add some mint to your desired taste. If you like it, cut it down into halves, add some sauce to your plate and enjoy. 
Achari Ghost 
This wonderful, tasty dish is one of the mainstream dishes eaten in Pakistan and India. Its simply wonderful recipe includes the very core of South Asian flavor. It is cooked with pickles/ Achaar with lots of mustard oil and spices and sauces, it is cooked with pickles / Achaar. Sprinkled with mustard and fennel seeds, it is eaten with Naan/ chapati. 
Globally people who avoid goat meat usually replace it with that of a lamb. Marinated mutton and chopped garlic in onion paste leave you stunned when the savory taste of coriander leaves and saute masala powder touches your tongue. It gives you a taste that you will never forget.
Daal Makhani
Black lentils cooked with butter and cream cement on low heat Beat all odds. This south Asian dish is a weekly must-have for brown people. It is rich daal with high nutritional value and highly healthy to eat. This dish is a part of all wedding and parties' main courses. 
And once you have tasted this celestial mixture of lentils and butter, you will always say yes to this dish. You can eat it with brown rice or garlic non it is a fantastic dish for you if you are a vegan.
Macaroni and Cheese
This simple dish is best for all ages. Though it may be a toddler, youngster, or 80-year-old granny, macaroni and cheese are a dish. Many layers of cheese melted into a creamy sauce are a favorite family dish. Boil pasta and whisk it with lots of butter and cheese to get a creamy mixture out of it. 
Once it's done, put it in the oven for baking. But make sure to sprinkle shredded cheese on top of it. Wait till it is baked, and then enjoy it thoroughly. Also, you can play wonderful casino games like 22Bet Kenya while eating it.
Pot Roast
Perfect for family dinners, gatherings, and Thanksgiving, this Pot Roast, baked in the oven, will leave you spellbound. With potatoes, carrots, onions, and other additional greens, roast the beef slowly so that all the juices reach their perfection. 
Place it on your table and see people's reactions. They will love you forever. Serve it beer or red wine, and voila, it will give you a wholesome effect.
Kimchi
This is an epic Korean dish with lots of spicy fermented vegetables. Suppose you are not familiar with Korean cuisine, then it's the best dish to start with. This dish revolves around Cabbage with other fermented vegetables. 
It is similar to a salad but is very crunchy and spicy. This low-calorie meal is a delectable add-on to your menu as it is perfectly healthy with high fiber content and a mouth-watering appearance. 
Tteokbokki
Fish cakes and rice cakes can never taste better if it comes to Korean Tteokbokki. Steamed rice with Soyabean sauce with a touch of chili paste is exquisite. Its sweet and salty taste will leave a hot soothing effect on you. It's so flavorsome that you will find it anywhere on Korean streets.
Napoletana Pizza
If you want to power your taste, then napoleon pizza freshly made from Naples is an iconic dish to try. Cooked traditionally, it is a part of the time-honored traditions of this country. It uses a wood-fired oven with handmade dough, crushed tomatoes Mozzarella sprinkles with Basil toppings.
Risotto
If you have been to Italy and never tried risotto, you are missing half your life. This dish will win all hearts with its strong flavor, confused with the traditional saltation taste of saffron. It uses cuttlefish, squid ink, and arborio rice, part of mainstream Italian cuisine. You will find it inexpensive in restaurants because of its expensive ingredients.
Though there are many more dishes you should try this summer, this list of dishes has toppled them all. We recommend trying every one of them as it will give you a rich taste of a perfect hotchpotch of South Asian and Western cuisines.