Today, Kenya Breweries Limited kicked off an integrated marketing and communication campaign that is aimed at celebrating 200 years of its flagship brand Johnnie Walker.
The first bottle of Johnnie Walker was sold in 1820 at small groceries in Kilmarnock, Scotland by John Walker. The month-long campaign will be marked through various publicity activities such as projection mapping at the most iconic locations in Nairobi, Mombasa and Kisumu.
Speaking in Nairobi, KBL Marketing and Innovations Director, Graham Villier-Tuthill, said that Johnnie Walker is such an iconic brand, with a truly special story, and it's an honour to be celebrating 200 years since it all began.
Mr. Villier further added that "In Kenya, the brand has been selling since 1950's. The Johnnie Walker brand is truly one which has stood the test of time, and the knowledge that Johnnie Walker cuts across cultures, borders, languages, and tastes is a humbling thought. Everyone who works on Johnnie Walker is dedicated to upholding our reputation for quality and continuing our founder's spirit of innovation. This 200-year milestone allows us to pause and reflect on how far we've come already, as well as what more we want to achieve in the next 200 years."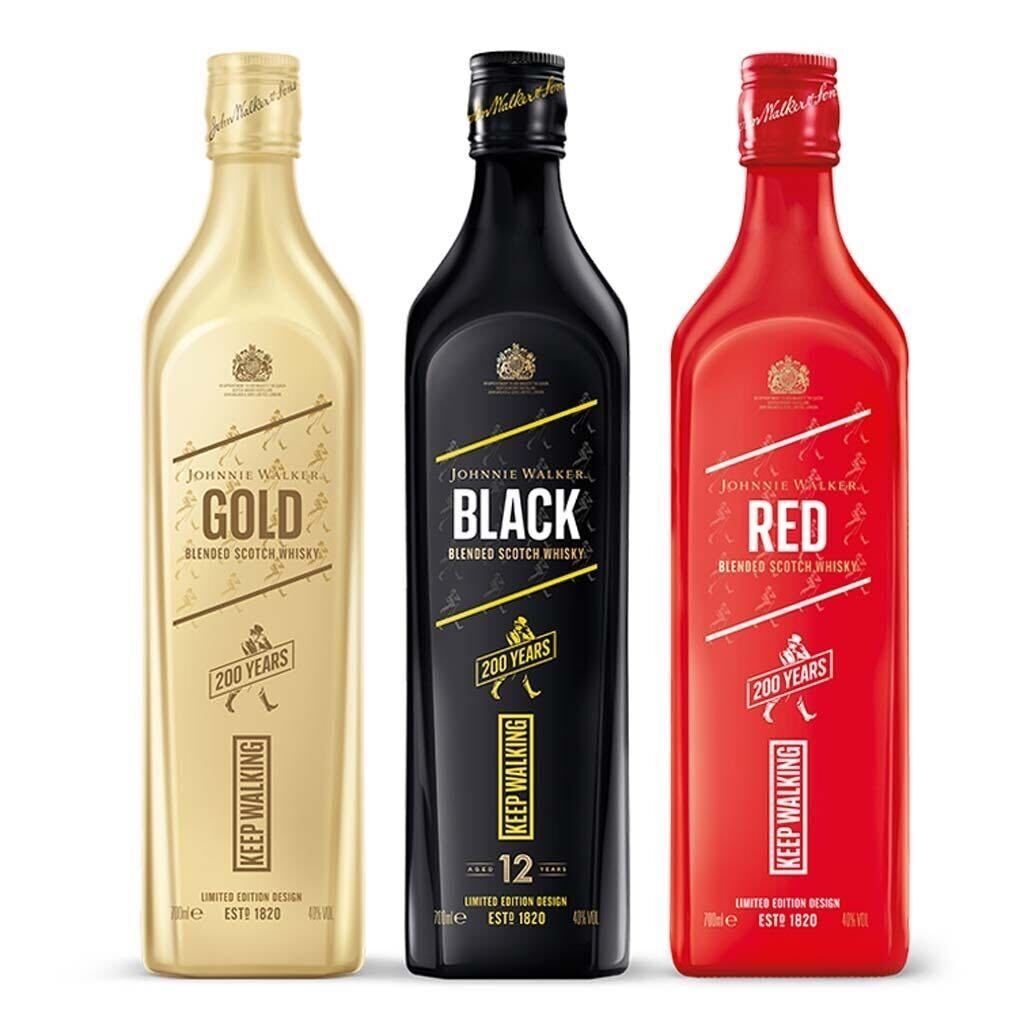 Today, Johnnie Walker whisky is sold in over 180 countries and is the best-selling Scotch whisky in the world.
In Kenya, the brand has contributed to the overall sales growth for EABL premium spirit category. "We have more and more people interested in scotch whisky as a category and we also have more and more affluence," said Ms Flavia Othim, EABL Head of Spirit. Kenya's scotch category has fared better in recent years than its EAC neighbors, according to alcohol industry consultancy IWSR.
In order, to celebrate the milestone with a collectible item, Johnnie Walker whisky has also unveiled three new limited-edition bottles for its iconic Johnnie Walker Red Label, Johnnie Walker Black Label and Johnnie Walker Gold Label Reserve whiskies. Each one is a bold and eye-catching reimagining of the classic Johnnie Walker square bottle, fit for the 200th Anniversary.
Next month, the Discovery Channel will air a feature documentary directed by Oscar-nominated filmmaker Anthony Wonke exploring what has led Johnnie Walker to become an icon in popular culture. And Canongate Books have recently announced the publication of A Long Stride by Nicholas Morgan, a book charting the remarkable story of how Johnnie Walker became the world's number one Scotch.