K1 Klubhouse is taking the lead in reinventing what has been a Sunday staple to most of us; brunch. The popular spot has now introduced 'Drunch'. You're probably wondering, 'what's that?' Drunch is: A compound word combining the root words drinking and lunch. It's the art of day drinking and getting day drunk or shwasty, between breakfast and lunch.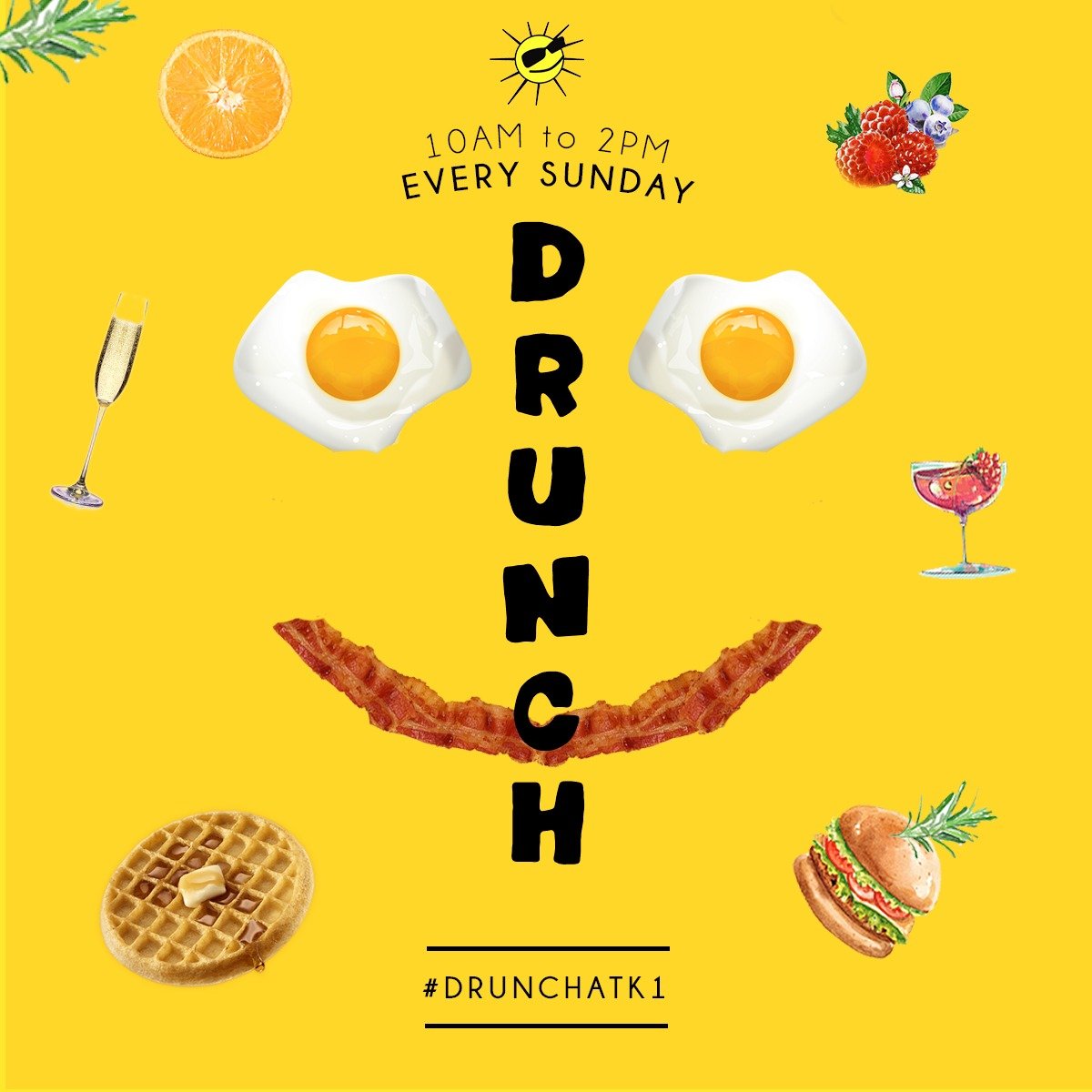 We don't think it gets any better than that and you can get to enjoy their new offering this and every Sunday.
We got the chance to try out the Drunch menu and we have to say, we love everything they have. P.s, we could have easily been distracted by the table setting because K1 Klubhouse went all out and had one of the most picturesque settings we've seen in a while.
Drunch menu
Cold plate menu
We started with the granola bowl which had fresh strawberries and yoghurt. The granola was crunchy, chocolatey and the yoghurt worked perfectly to create a refreshing item.
We followed it up with a smoothie bowl which had fresh strawberries, banana and chia seeds. This is when you realize that K1 Klubhouse is not only serving delicious dishes but packing healthy goodness in as well.
Mini plate menu
When's the last time you had avocado on toast? Now add tree tomato and you just can't stop yourself from popping in every Sunday at K1 Klubhouse for drunch. We fell in love more with the ham and cheese toastie because it has all the good things we enjoy; ham and cheese.
What had us full and in awe were the mini pancakes. They're like a Pinterest board on a plate. The light and fluffy pancakes were topped with strawberries and some icing sugar drizzle. Heaven!
Big plate
As the conversations on our table flowed and the phones kept on flashing for those Instagrammable moments, that's when we realized we were in for an even bigger treat. K1 Klubhouse is not playing with this drunch because the big plate has portions you wouldn't expect. The winner for us was the slow-cooked short beef ribs glazed in rich bbq sauce. It's succulent, delicious and very filling.
We followed this up with chicken and waffle sandwiches which were topped with candied bacon. It's unanimous that we all love bacon, now imagine making them sweeter? You have to experience this for yourself. The last item on this big plate selection was the flatbread wrap which had a tangy and savoury taste thanks to the yoghurt tzatziki infused.
Where are the drinks?
There's no drunch without a sangria! And for Ksh 2,000, you get all of these and half a litre of sangria carafe.
See you this and every Sunday from 10am -2pm at K1 Klubhouse for drunch! It's all about #funeveryday at K1 Klubhouse!