Kenya Breweries Limited in partnership with The Liquor House has opened the country's first liquor supermarket. The country's first liquor supermarket is fitted with Diageo's World Class Tasting Room, where most of KBL's top of range of products will be displayed.  
 Speaking at the launch, KBL's Head of Spirits Flavia Othim said the store will be instrumental in enabling KBL to test and learn within the direct-to-consumer environment.  
 "Off-trade has been an integral part of our business, especially during this time in the new normal. Therefore, we believe that this space will help us, understand consumer's needs and give them the opportunity to interact with our products," Ms. Othim said.  
 She further added that "we will continue to invest in partnerships and platforms to ensure our brands can be enjoyed by consumers across the country." 
 The Liquor House Store will showcase a wide range of popular Diageo brands such as Singleton, Don Julio, Bulleit Bourbon, Lagavulin, Ciroc amongst other exclusive Diageo luxury brands.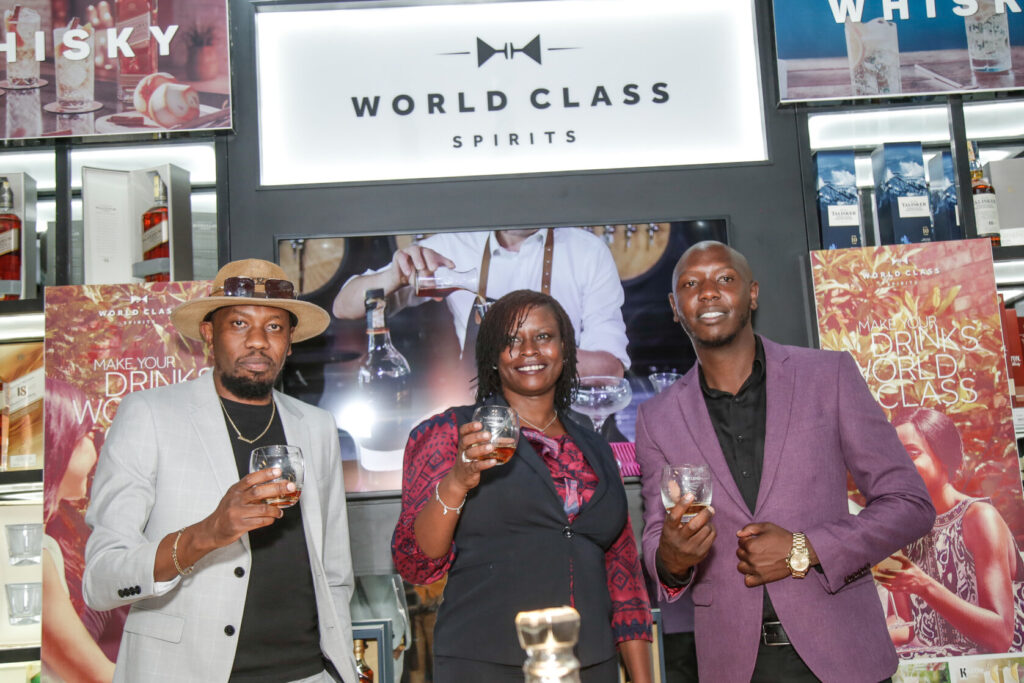 Also on the new store, KBL, Head of Off-trade sales, Juliet Gathuma added "We're delighted to deliver a unique space for consumers to enjoy a world class experience interacting with our top of the range luxury brands.  
 Attention-grabbing disruptive elements in the store will be used to guide shoppers through the space. Other features in the store include the main counter area is used for multiple purposes, including as a tasting bar, multi-tiered display unit and digital media learning centre. 
 "We have created a branded retail experience that brings to life Diageo reserve products in a high traffic location," said Catherine Maribei, Reserve Brands, Brand Manager. "The store-within-a-store concept has become very popular in the retail industry because brands can control the environment and incorporate specific brand touchpoints without incurring the expense of a stand-alone store."  
The Diageo Worldclass room will be instrumental in transforming fine drinking and cocktail culture prepared using Diageo's reserve brands portfolio including Ketel One and Cîroc vodkas, Ron Zacapa rum, Johnnie Walker Super Deluxe range and their single malts Range.  
To create the ideal experience, KBL hosted a live tasting session at the venue, where guests were treated to cocktails prepared on the spot using each bartender's exclusive recipes. According to the retailer, customers were "very excited" and the event was "well appreciated" by the attendees.