The Yummy team was recently invited for a dine-in experience at Kilele Nyama, Ibis Styles. We happily obliged and the experience was nothing but wholesome and secure.
Safety Measures
The minute you walk in at Ibis Styles, you can tell they take safety seriously. The staff, right from the gate, are in protective wear. At the front desk, there's a mini barrier to ensure even as you make your enquiries, there's still safe distance. There are also temperature checks and sanitization booths almost at every corner. We were also impressed by the fact that Ibis Styles has placed sanitizers around the elevators. Considering that we are constantly touching the buttons around the lift, this helps a lot.
Kilele Nyama, located at the rooftop, is an experience on its own. It always feels like the perfect escape every time one is there. Sometimes though, you're likely to feel like you on the clouds, looking down on the Westlands vicinity and budding skyline.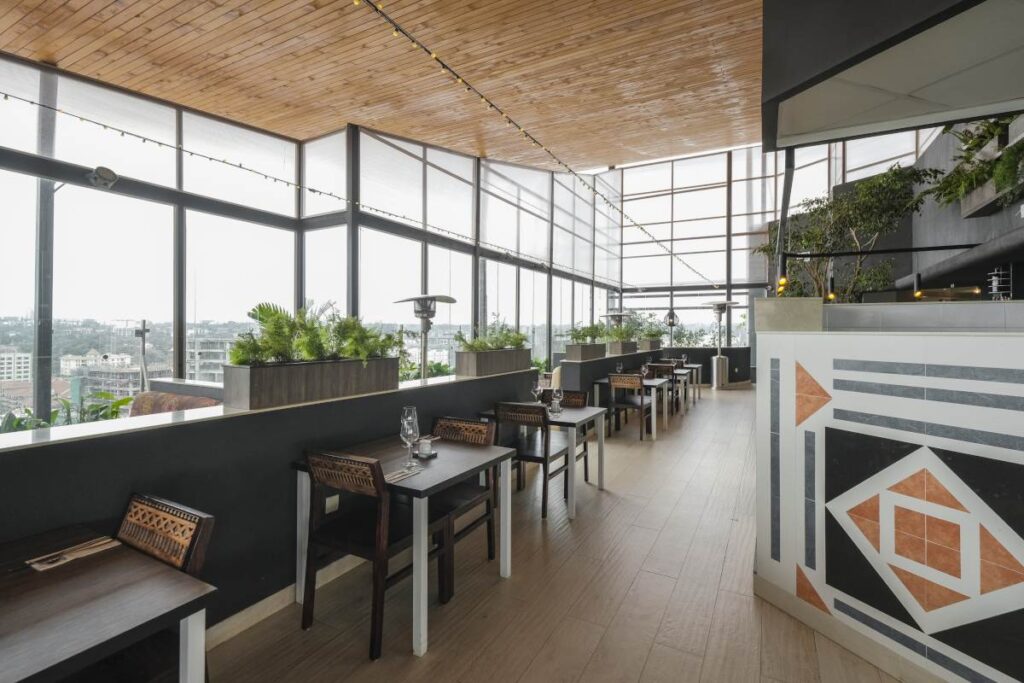 If you've been to Kilele Nyama, you'll agree that it's a lively restaurant, full of life and people. This time, it was a little quiet. There were fewer patrons and with good reason. Seats were spaced out to make sure social distancing was adhered to. This also means that the capacity was less than usual.
However, the music from the NRG Radio team with Mwalimu Rachel who had a live station that day, made us forget about what was going on around our world for a moment and just embraced the vibe of the afternoon.
Dine & Drink
Do you know what else stuck with us? The contact-less menus. With the flash of our phone cameras, we were able to easily scan the menus without having to hold the physical piece and browsing through it.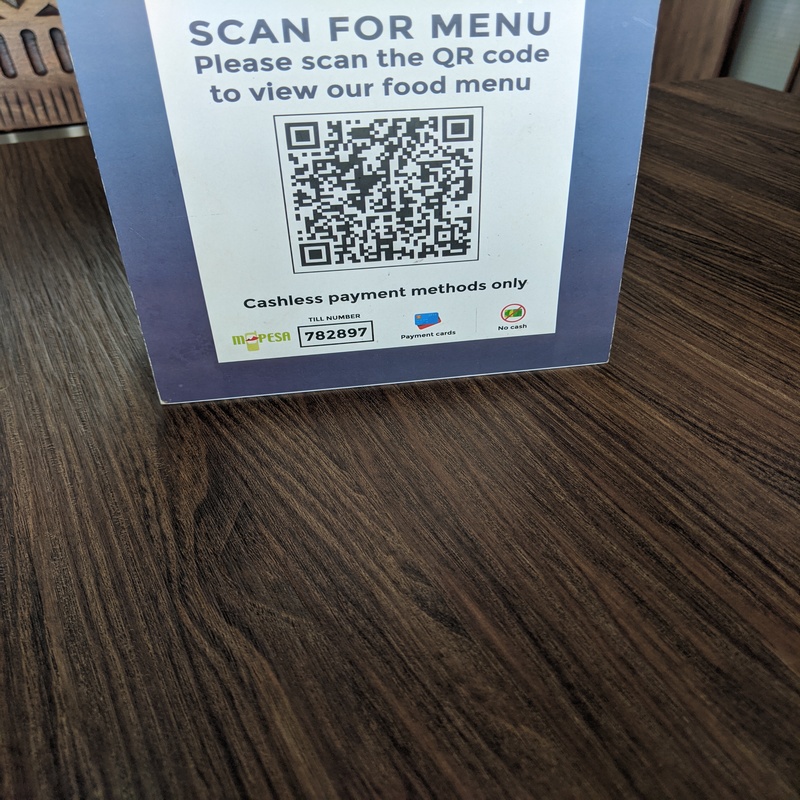 Seeing as it was a late afternoon, we opted for simple dishes and drinks. But, to be honest, there was nothing simple about the flavours, our palates were in for a sumptuous treat. We started with a hot, zesty glass of Dawa and a refreshing kiwi mint smoothie. We're especially giving the kiwi mint smoothie a stamp of approval because if we had more time, we'd have more than one glass.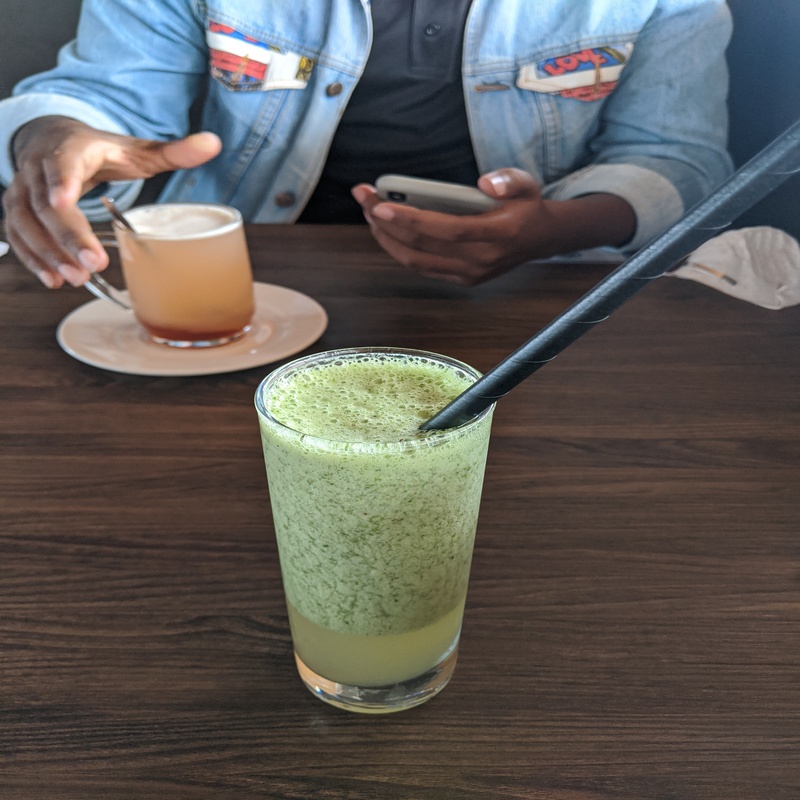 The aroma of the fish and fries we were to have as our main course started calling us from a mile away. Seriously, if you are planning on going to Kilele Nyama any time soon, there's no way you're not going to order the fish. It was a bit smoky, soft and with a rich warm taste. We had this with some tangy Caesar salad and sweet potato fries that added that much needed sugary pleasant taste.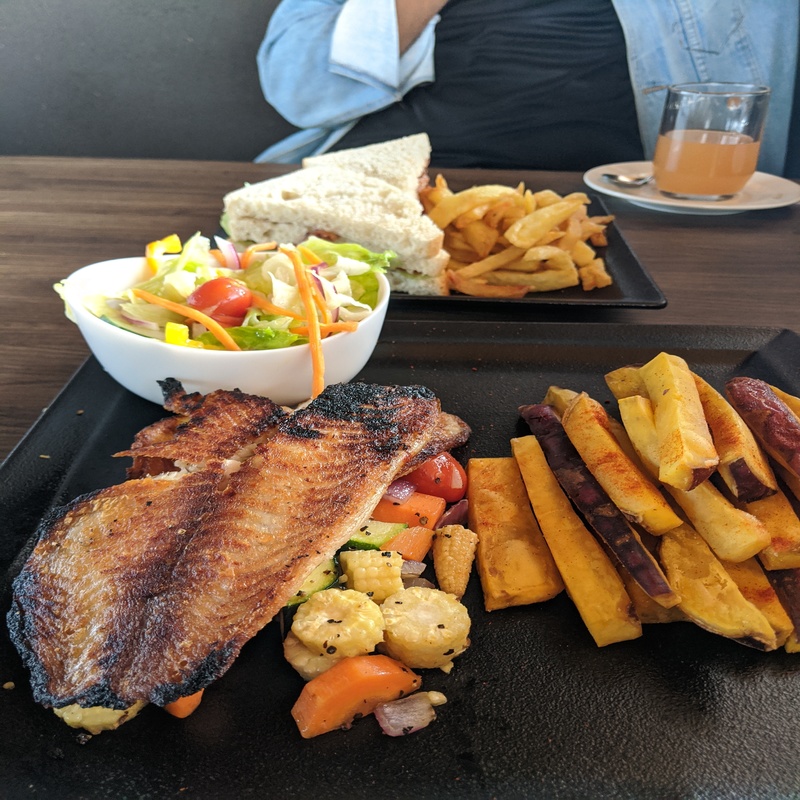 One of our team members also had a sandwich that he really couldn't put down and slightly crunchy fries with some sauce. It's not everyday you get to be treated like this atop the city but if we could do it all over again, we sure would.