Nairobi has had a surge of good and authentic Chinese restaurants over recent years. This means that you can sample the best of Chinese cuisine be it homemade noodles, Chinese bbq, DimSum, Peking duck, steamed dumplings etc without leaving the country!
7 Day Chinese Restaurant
If you have driven down Rhapta Road then you have seen their bright red sign that welcomes you into their simple restaurant that serves up delicious Chinese dishes. Enjoy a variety of soups, starters, chicken, beef and seafood mains in their veranda or make your order on Jumia Food.
Location: Rhapta Road, Westlands
Operating hours: 11AM – 10PM
Contact: 0706 555 555/0743 900979
---
Canton Snacks
This casual dining spot is located in the complex right next to Chaka Place. Come hungry because the generous portions of Sichuan cuisine will leave you satisfied and happy. We recommend the beef noodle bowl and a friend to share it with.
Location: Off Argwings Kodhek, Hurlingham
Operating hours: 7.30AM – 9PM
Contact: 0745 739947
---
Chengdu Impression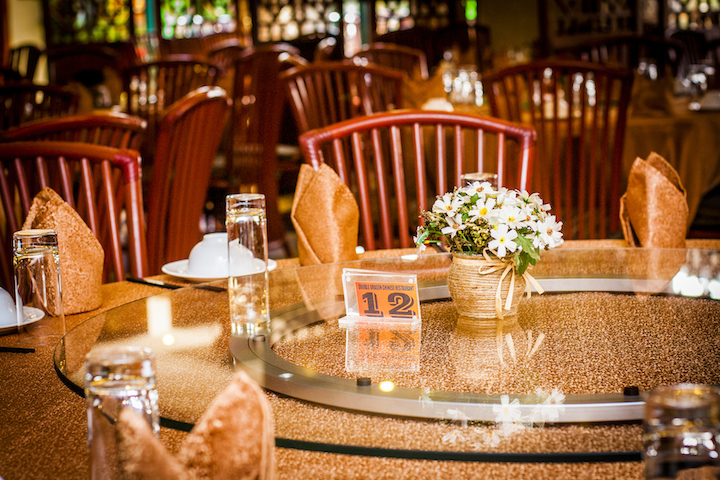 This restaurant offers a wide range of authentic Chinese dishes and some Nairobi Chinese favourites such as stir fried shrimp, kun pao chicken and wonton soup.
Location: Riverside Lane, Nairobi
Operating hours: 10AM – 10PM
---
Yuan Zhi Yuan Chinese Restaurant
Once you eat here you'll keep coming back for more. This restaurant is simply decorated and always filled with the smell of freshly cooked, delicious Chinese food. Enjoy a wide variety of dishes including bao buns, dumplings, sweet and sour chicken balls and so much more.
Location: Mandera Road, Kileleshwa
Operating hours: 10.30AM – 10PM
Contact: 0797 654806
---
Fang Fang Chinese Restaurant
Whether you're craving sizzling pork or looking for a vegetarian course, Fang-Fang is the place where you can find it all. Take your family out and let your kids have fun in their play area as you try not to eat everything on their menu!
Location: James Gichuru Road, Lavington
Operating hours: 11.15AM – 10PM
Contact: 0706 555 555/0720 911198
---
Hai Di Lao
One Chinese dish that is popular and great for you is hotpot. This mixture of vegetables and meat simmering a savoury broth is a great dish to warm you up on cold nights or if you're looking for something to share with a couple of friends. Enjoy a delicious hotpot and other delectable meals at this quaint restaurant.
Location: China Centre, Ngong Road
Contact: 0717 512588
---
Kuanzhai Chinese Restaurant
Located along the serene Kabarsian Road off James Gichuru Road, this stylish restaurant is a great spot to dine on delicious Chinese cuisine while enjoying the amazing atmosphere. Go here for some peace and quiet in Nairobi as you enjoy their food and excellent service.
Location: Kabarsian Road, off James Gichuru Road
Operating hours: 10AM – 10PM
Contact: 0739 666888
---
Laozao Hotpot
Don't let the simple exterior fool you. Inside this restaurant is rustic seating that welcomes you to enjoy sumptuous hotpots with friends, family and even colleagues. Beware of the spice though because the chilli in their hotpots is no joke. Maybe stick with a mild broth and enjoy a taste of China.
Location: Kayahwe Road, Kilimani
Operating hours: 11.30AM – 10PM
Contact: 0790 988882
---
Lotos Chinese Restaurant
You may think you've tried all the restaurants in Two Rivers Mall but we bet you haven't tried the delicious Chinese cuisine in this restaurant that is decorated in the telltale red and yellow colours. The food is affordable and spicy so if you love heat then this is the place to eat!
Location: Two Rivers Mall, Limuru road
Operating hours: 10AM – 9PM
Contact: 0790 507395
---
Mr. Yao
There is a reason this restaurant is always full. Decorated in muted colours with a lovely ambience, Mr. Yao put all their energy into serving up the finest Chinese cuisine that will definitely leave you wanting more. Try out their pork belly, prawns and so much more from their extensive menu.
Location: Kenrail Towers, Westlands
Operating hours: 0706 567567
Contact: 0706 567567
---
Panda Chinese Restaurant
This tastefully decorated restaurant is located in the CBD in an unassuming building that you would pass on a regular day. We recommend going in as a group to try the poc choi, egg fried rice, noodle stir fry and so much more because each dish is generously portioned.
Location: Ecobank Tws Starehe, Kaunda St, Nairobi
Operating hours: 8AM – 5PM
Contact: 020 342996
---
Taste of China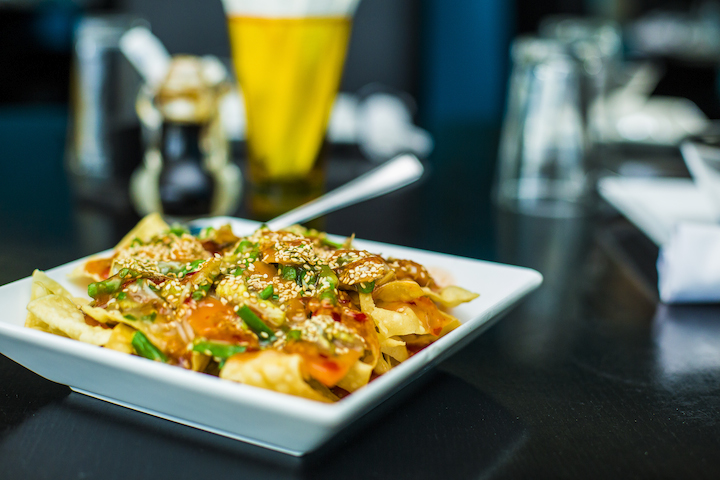 Taste of China's menu features dishes from all over China, including familiar favourites like Gung Bao chicken, sizzling beef and crispy aromatic duck with pancakes – perfect for sharing with family and friends.
Location: 12th floor Parkwest Office Suites
Operating hours: 12NOON – 3PM, 6PM – 10PM
Contact: 0706 555 555/0720 222211
---
Xian Chinese Restaurant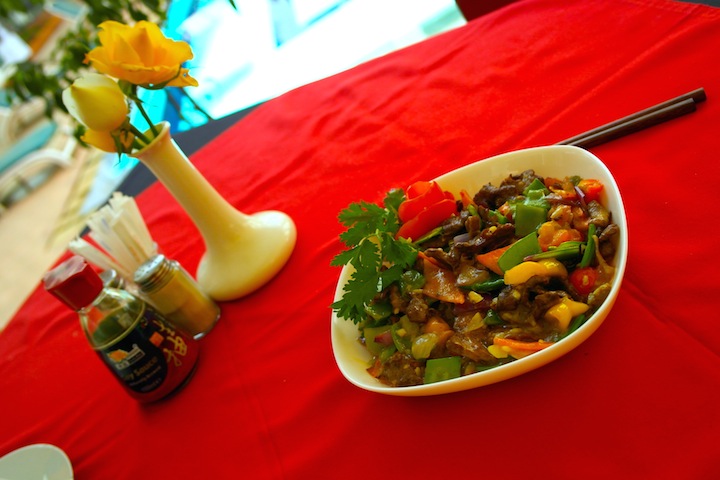 Xi'an Chinese Restaurant offers a unique serving of palatable authentic Chinese cuisine with the option of sitting inside or outside by the pool.
Location: Salonika Villas, Muthangari Rd
Operating hours: 10AM – 10PM
Contact: 0706 555 555/0703 146302
---
Mister Wok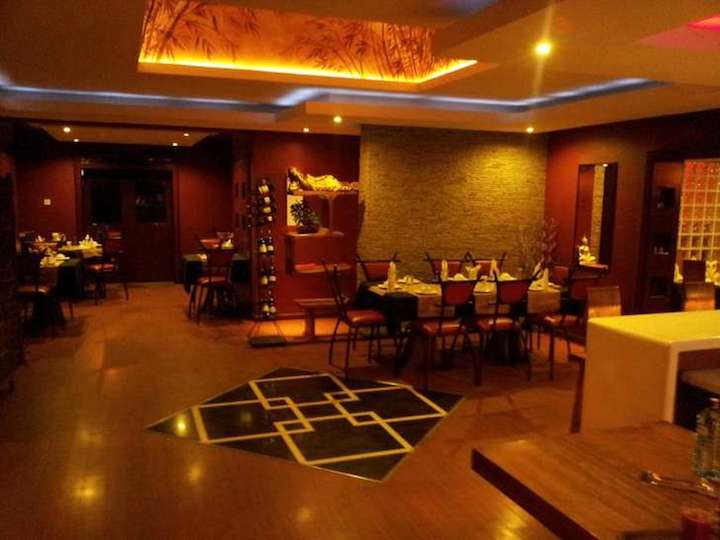 With two branches one on Capital Center on Mombasa Road and the other Forest Plaza Apartments on Keiyo Road in Parklands. Mister has everything you need in regards to Chinese cuisine.
Other location: Two Rivers Mall
Operating hours: 11AM – 11PM
Contact: 0706 555 555/0724 100100
---
Bangkok Chinese Restaurant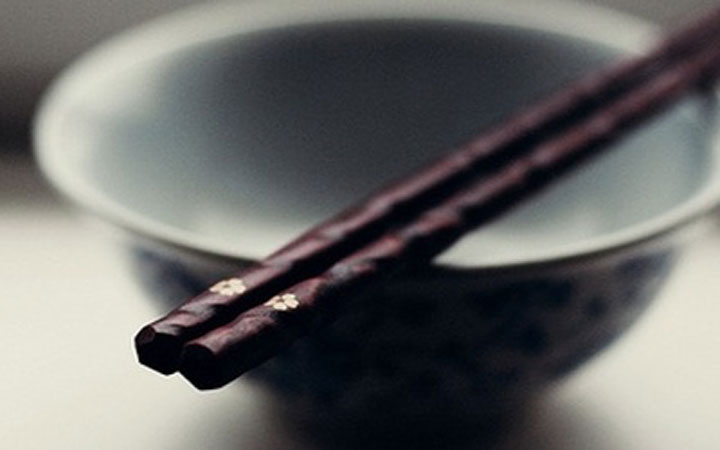 Bangkok Chinese Restaurant offers a warm and friendly atmosphere with a personalized service while enjoying authentic Chinese cuisine. The restaurant avails take away, outside catering and private seating services.
Location: Amee Arcade, Parklands
Operating hours: 7AM – 8PM
Contact: 0706 555 555/020 3751312
---
Vista Restaurant at Emerald Hotel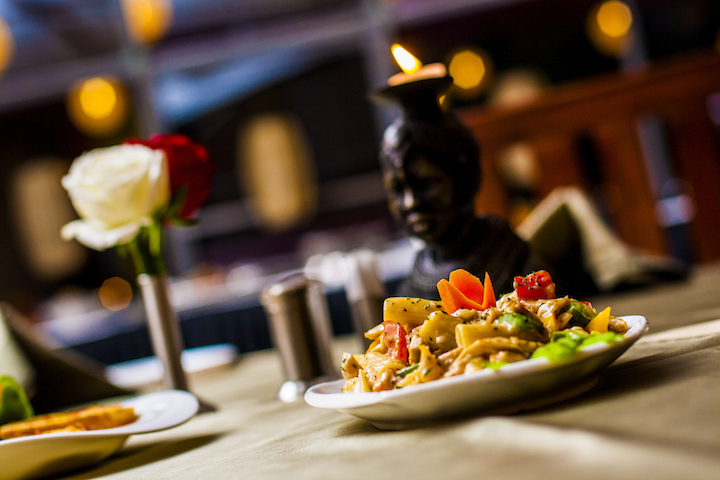 Vista Restaurant is a casual dining restaurant offering a variety of cuisines. Enjoy Indian, Chinese and Italian specialties in a serene setting with a great view of Nairobi from the 7th floor of the Hotel Emerald.
Location: Krishna Centre, 12 Woodvale Grove
Operating hours: 7AM – 10PM
Contact: 0706 555 555/0716 228302
---
Tin Tin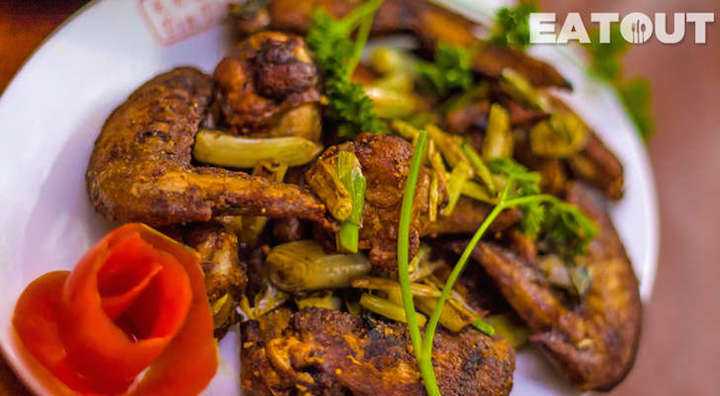 Situated at the heart of Nairobi's Central Business District. it continues to deliver the highest standards to its diners. The sumptuous menu represents years of hard-earned experience and dedication to quality
Operating hours: 9AM – 6PM
Contact: 0706 555 555/020 2229093
---
Shangrila Restaurant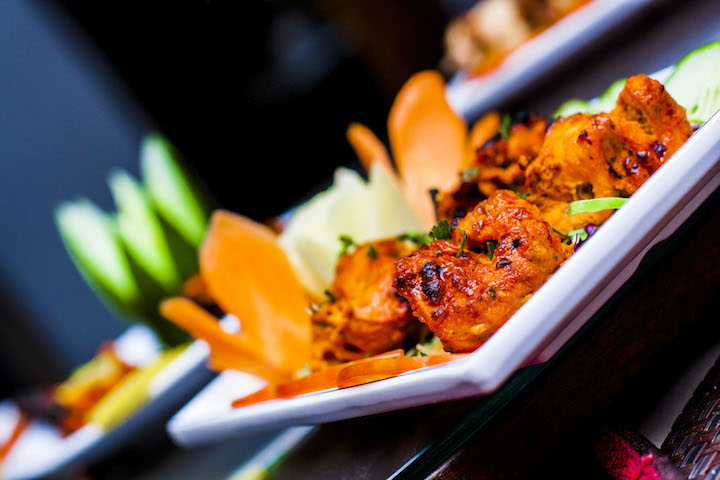 "Shangrila" (A Place of Bliss) "Where India meets China!" Experience original, authentic Indian & Chinese Cuisine prepared by Highly Experienced Chefs originally from India with a wealth of culinary experience.
Locations: Diamond Plaza & Muthaiga Shopping Center
Operating hours: 11AM – 11PM
Contact: 0706 555 555/0726 874184
---
Silk Noodles
Located in the same complex as the Chinese supermarket off Argwings Kodhek, Silk Noodles is the spot to get silky, savoury noodles resting in a hearty broth. If you want noodles but not the broth, try the fried noodles with dumplings on the side. You won't be disappointed.
Location: Off Argwings Kodhek, Hurlingham
Operating hours: 7.30AM – 8PM
Contact: 0707 383808
---
Yue Hai
This quaint little restaurant is a great spot to enjoy Chinese cuisine in the heart of Kilimani. Take break from the rush of Nairobi and enjoy your favourite Chinese dishes and great service. The restaurant has ample parking space as well so you don't have to worry about where to park your car.
Location: Kayahwe Road, Kilimani
Operating hours: 11AM – 11PM
Contact: 0733 755616