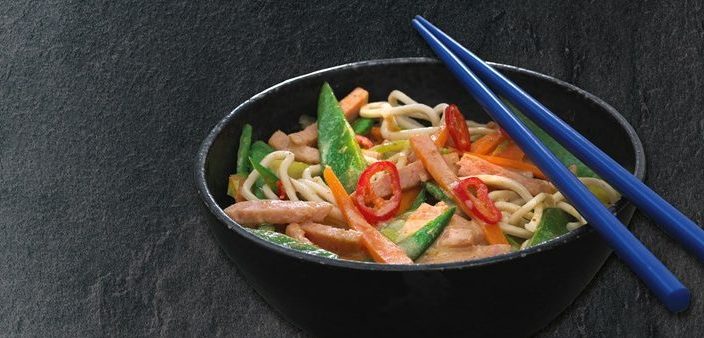 Did you know that your tongue's a storyteller? It combs through thousands of flavours, revealing to you unique tastes every time you bite into your favourite meal. You get to enjoy and experience more when you give yourself a chance to invest in new sumptuous flavours. Looking for a rewarding adventure for your palate every day doesn't have to be out of reach or complicated. It's time to create a marvellous new gastronomic story with Tulip by Danish Crown dry foods. 
Ever since food canning was introduced, prepping, cooking and enjoying food has been nothing short of transformative. We can now store food for longer and consume it while it's still fresh and without compromising on taste.
With a century-old legacy, Danish Crown Foods has been at the forefront of producing safely-preserved, long-lasting and tasty canned food through the Tulip brand. Tulip has been making safe, canned food for the whole family, inspiring how we dine for over 100 years. When we come together as families and friends, storytelling is borne. It all starts with a simple meal.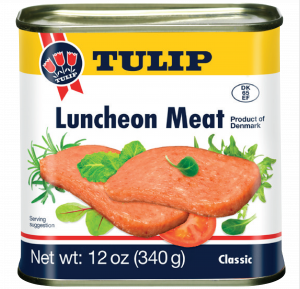 If you have a savoury tooth and lean towards meat that's rich with just the right amount of saltiness, you'll enjoy the Tulip Pork luncheon.
The flavourful pork luncheon is your go-to ingredient for a quick homemade pork taco.
Surprise yourself and your loved ones with a taco, by nestling the tender and flavourful pork luncheon in between the crunchy shells.
You could also switch up your dinner and spoil the family with a crock pot barbeque pork. All you need is some Tulip pork luncheon and you're good to go. 
There's something to be said about a chicken sandwich. It's simple to put together, filling and delivering on taste.  However, making one can be arduous at times especially if you have to source a whole chicken, cut it up, prep, cook and then make the sandwich from your chicken pieces.
A pack of Tulip Chicken Luncheon is your stress-free way of whipping up a mouth-watering storm of delicious sandwiches. But hey, don't just stop at sandwiches and tacos.  
The versatility, quality and tastiness of Tulip canned meats allow you room to experiment in the kitchen and put a smile every time you stuff yourself with all that goodness.
Do you delight in hot dogs as much as the next person? Or maybe, like us, you relish some homemade pizza with a twist. You can never go wrong with the Tulip Hot Dog Skinless Sausages as part of your ingredient.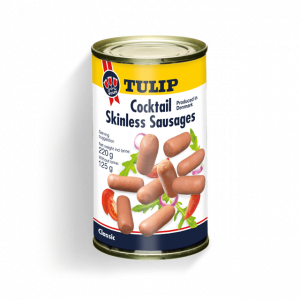 These fan-favourite sausages add much-needed texture and nuance to any dish with such ease. 
The best part about the Tulip Hot Dog Skinless sausages, chicken and pork canned luncheons is that they're not only appetizing, but they have a longer shelf-life.  
Make your time in the kitchen worthwhile, add Tulip dry meats to your next shopping basket.