In the wake of the COVID-19 pandemic and the subsequent shutdown of various sectors of the local economy, luxury hotel Villa Rosa Kempinski has introduced a takeaway and deliver menu. You can order your favourite Villa Rosa Kempinski meals via Jumia Food.
The new menu is available for visitors who frequent and love the food from the Lobby Lounge Restaurant, K-Lounge.
The Villa Rosa Kempinski menu includes meals such as steak sandwiches, bolognese, lasagne, Kung Pao chicken, desserts and even wines.
Villa Rosa Kempinski Takeaway and Delivery Menu: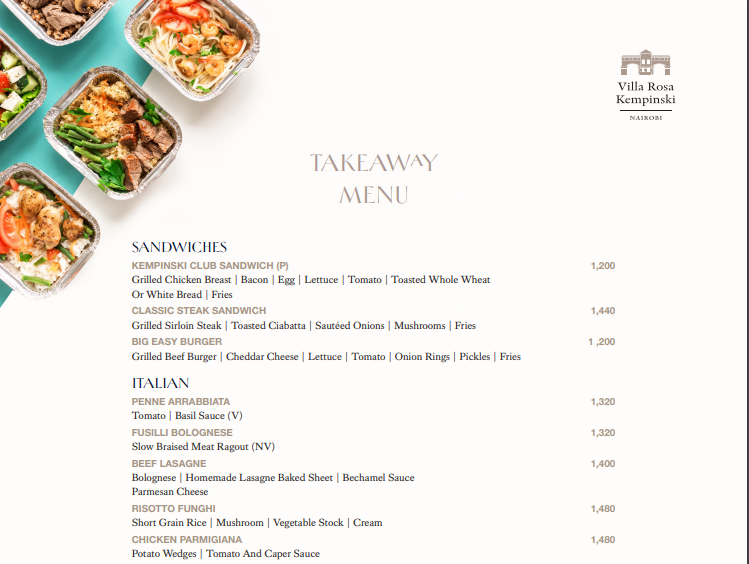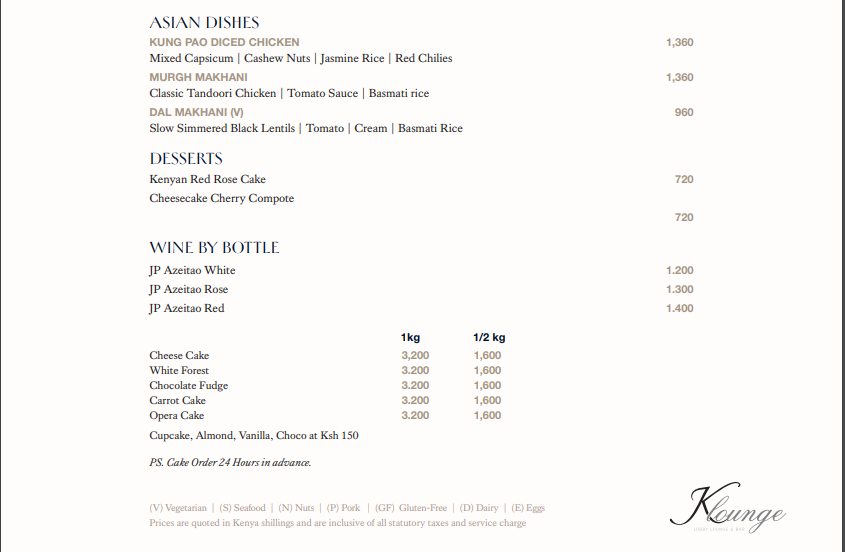 Villa Rosa Kempinski order details:
Order time: 12:30 pm- 5:30 pm
Contact: 0730 125 000/0703 049 000
Email: dining.villarosa@kempinski.com