Small batch types of whiskies are a rare find especially in Kenya so when the EatOut team received an invite to attend an event with not one but three bottles, I didn't hesitate to RSVP.  Hosted by Kim Ohanneson of Women Who Whisky, Los Angeles chapter and set up in the lush Fairview Hotel , Upperhill, the tasting was a great way to explore the nuances of whiskies and appreciate the craft that goes into their creation.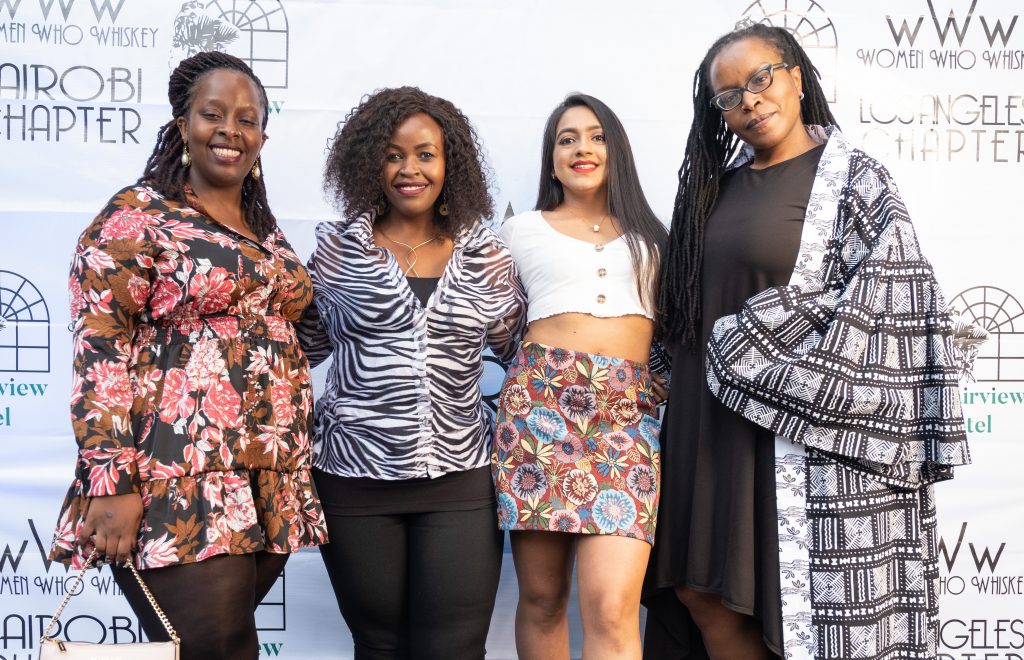 The first up was the Fukano X Chizuru Edition, created in collaboration with Women Who Whisky as a tribute to Chizuru Fukano, who is considered the first lady of Japanese spirits. The bottle is a blend of two Japanese whiskies – one made from malted barley and the other from rice. This unique combination gives it a sweet and fruity flavour with notes of vanilla and caramel. The rice whisky component is particularly interesting, as it is not a commonly used ingredient in whisky-making. Kim described it as an elegant  drink. It is smooth and easy, making it an excellent entry point for those new to Japanese whisky. The beautiful artwork on the bottle makes it a collectors treasure.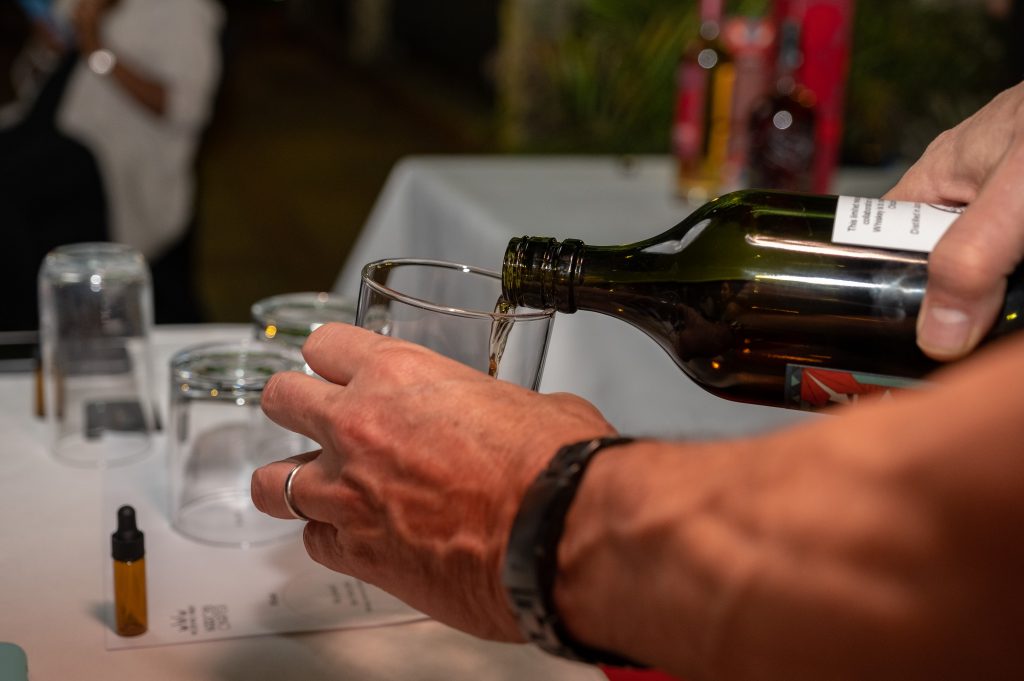 The second pour was of the Penderyn Welsh Whisky 10th Anniversary Edition, a celebration of the distillery's ten years of operation. At 86% ABV, the whisky has a rich, fruity flavour with hints of honey and caramel. It is aged in bourbon casks, giving it a unique, oaky flavour. This in particular "woke" my senses up. I remember how piercing the first sip was which was a very stark contrast from the light,  fruity notes of wine I'm used to.  Penderyn has an all-female distillery team, which inspired Women Who Whiskey to collaborate with them for the wWw 10th Anniversary edition. The Starward Australian Whisky was the last bottle. This single malt whisky is wine centric.
It is aged in red wine casks and has a rich, smoky flavour with notes of chocolate and spice. Kim described it as being "bolder, heartier, fuller" and at 50% ABV it definitely is. The whisky has a long, warming finish, making it a great choice for sipping on a cold evening. Starward's founder & distiller Dave Vitale wanted to make it a whisky that could be sipped at the dinner table with a fine meal and it fit the bill. It was also a crowd favourite. Only 396 bottles were produced.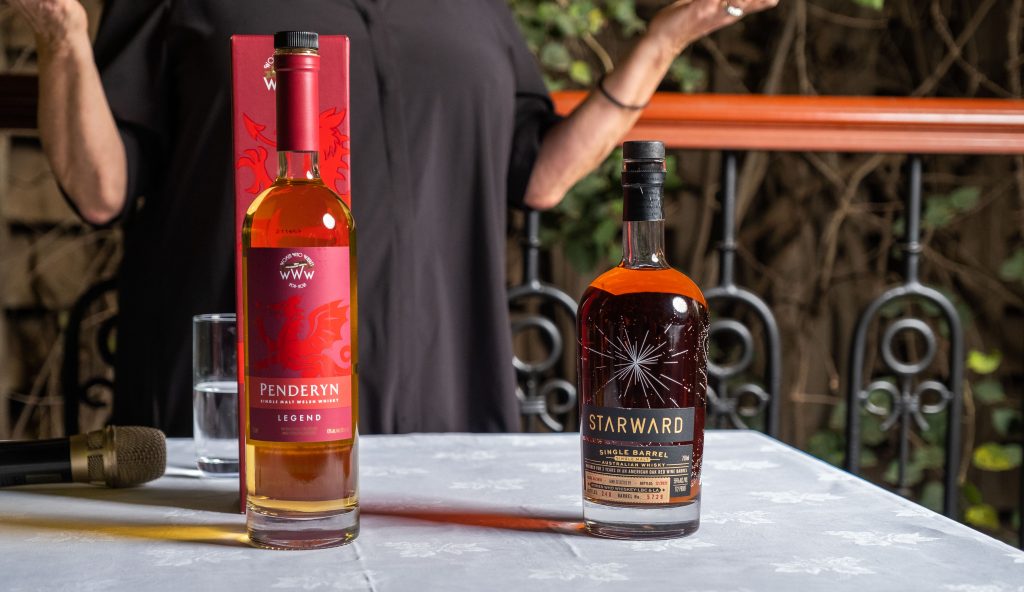 The distinct flavours and characteristics from each whisky perfectly showcased the diversity of the whisky world. I particularly enjoyed this experience and although most small batch bottles are not available in Kenya, I would highly recommend trying all three of these whiskies to anyone looking to expand their palate and explore the world of whisky.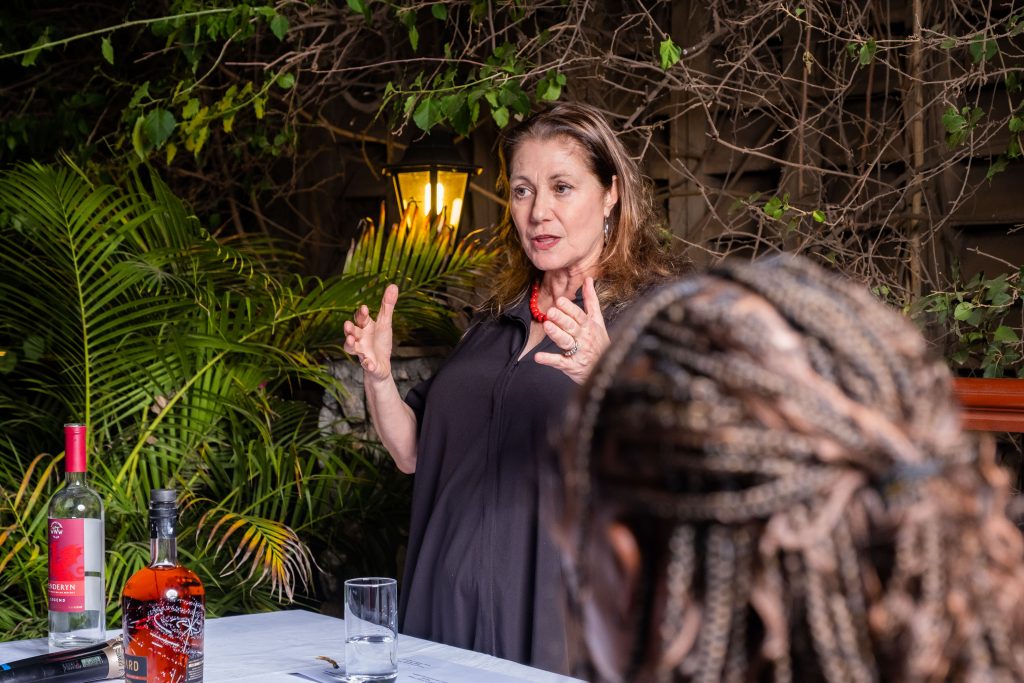 Nairobi, Kenya was Kim's first global tasting event.This is thanks to Maryanne Mumbi, President, Women Who Whisky, Nairobi Chapter. Now, with over 1000+ members  and the only chapter in Africa, the club is quickly changing the narrative that whisky isn't a woman's drink. It's no match for the  Los Angeles chapter that has 3000+ members, but it's heading there.
Kim is a Certified Whisky & Gin Ambassador and Educator. She is also the Founder/Principal of Ardent Spirits L.A. When she's not talking about her lover for whisky or as she calls, "water of life" with other whisky aficionados,  she curates and leads the yearly Highlands & Islands Distillery Tour to distilleries in Scotland, Ireland, and the Isle of Man in connection with a small, luxury cruise ship. Single Malt and Japanese whisky as her favourite types of whiskies.