The weekend is here and the Yummy Team is ready to help you navigate it. Grab your kids, your dancing shoes and your friends for all these weekend activities.  
Harvest Wine Festival
Go, enjoy and celebrate the grape harvests of Mexico with a deliciously curated four-course wine pairing menu. Enjoy a starter, tacos, main course and the dessert with wine for only Ksh 4,500 per person.
When: 19th July 2019
Where: Fonda NBO, Rossly Riviera 
Motion Image and Boom Box Present: Nasty C Live
Friday is about to get fun with an electric performance from South African artist, Nasty C. There will be performances by Kenyan artists such as Taio Tripper, Karun and DJs such as DJ Kace, Jo Kisila and more.
When: 19th July 2019 
Where: The Alchemist 
Novage Cocktail Party by Oriflame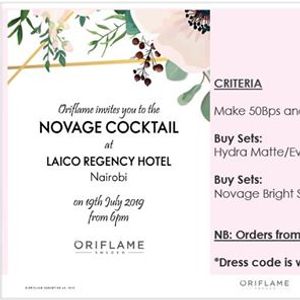 It's your night to be a celebrity and all you have to do is spend £50 on Oriflame products and you'll get to enjoy their cocktail party, plus free consultation, giveaways, offers, photographs and of course endless cocktails. The dress code is white.
When: 19th July 2019 
Where: Laico Regency 
Sarafina the Musical
This stage show is back again. Follow the story of patriotism and justice as adapted from the eponymous South African play and film starring Kenyan actors and actresses.
When: 19th July 2019 
Where: Kenya National Theatre 
Afro Social Volume 5
Curated by Suraj and Jack Rooster, this new monthly series will feature eclectic Afro-house sounds of Nairobi. Go and have a good time enjoying African music.
When: 20th July 2019 
Where: The Alchemist
Doodle-do-Nairobi
Looking for something simple, different and fun? This is the event for you! This is an intimate get together for up to 20 people who enjoy quality time with each other, visualise their ideas, doodle, have fun.
When: 20th July 2019      Where: Lava Latte, Statehouse Road
Samantha's Bridal Expo
Kenya's most dynamic and effective place to meet leading dealers in the wedding industry that bring together 125-wedding vendors to the platform. Its climax is a catwalk where models showcase stunning gowns designed by leading fashion designers.
When: 19th-21st July 2019          Where: Sarit Centre 
Snakes at the Museum
Here's a fun morning activity for the kids. It starts off with a visit to the snake park, followed by brilliant storytelling and then arts and crafts activities. Materials for the arts will be provided as well as snacks.
When: 20th July 2019 
Where: Nairobi National Museum 
Strong Start Kids Club
Kids' Club is a space for children aged 4 to 6 years to develop leadership and personal development skills while engaging in diverse and interactive activities. The Kids' Club was designed with growing children in mind. Their classes and curated schedule offers children unique spaces to problem solve, be creative, and develop social and leadership skills.
When: 20th July 2019 
Where: Strong Start Centres in Westlands, Parklands and Lavington 
Let's Tanqueray
Get fantastic deals on Tanqueray inspired cocktails and catch DJ Malaika and DJ Chopsticks live from 2 pm onwards. Entry is absolutely free.
When: 20th July 2019 
Where: Urban Eatery 
Tea Tasting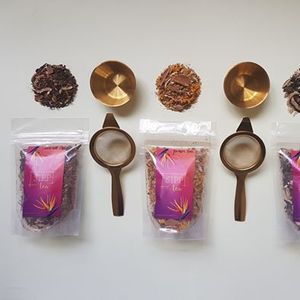 Here is a unique guided tea tasting of select pure and blended Orthodox Teas from SIPP by T&Co. Enjoy an afternoon of exciting brews and conversations in the open-air rooftop bar.
When: 20th July 2019 
Where: Ki.chen, Hurlingham
Mojyatra
Enjoy the best of Gujarati music from the Shyamal Saumil musical odyssey. It will be a fun evening, full of magic from the music and people you'll interact with.
When: 21st July 2019 
Where: Oshwal Auditorium 
World Kizomba Day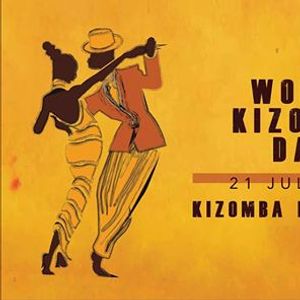 World Kizomba Project, is an initiative launched by leading instructors, DJs, organizers, empowered leaders and role models in the international dance community with the common idea and understanding to promote and protect the essence of Kizomba as a dance, music and culture. This year's event will be bigger, better and more beautiful.
When: 21st July 2019 
Where: Valley Arcade, Lavington (email them at info@thenairobidanceproject.com for more details) 
---
For more updates on the best restaurants around, recipes, reviews, nightlife guides and more, follow Yummy Magazine, online and in print!