The weekend is here and the Yummy Team is ready to help you navigate it. Grab your kids, your dancing shoes and your friends for all these weekend activities. 
Bonkerz Always: Sichangi
Sichangi is back from his studio time in South Africa and has put together a top line up.  He has called in homies Hiribae, Mvoo Wanje, Eugene Gecaga, MR. LU and Monrhea Carter to take you on a musical journey all night long!
When: July 12th 2019
Where: Club Muze
Eric Wainaina and Friends
Here's another event from the Yummy weekend guide. Live at The Elephant presents Eric Wainana, the music maestro and friends. Enjoy wonderful performances from Xeniah Manasseh, Eric Wainaina and more this evening.
When: July 12th 2019 
Where: Live at The Elephant 
Kenyan Gem and Jewellery Fair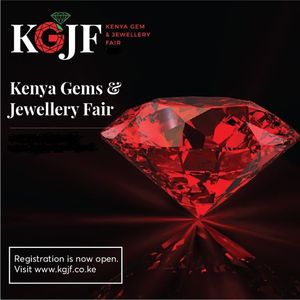 The fair showcases some of the best gemstones, jewellery, and minerals that the continent has to offer. With exhibitors coming from all over Africa, you will be sure to find some of the most unique stones from Africa.
When: July 12th 2019 
Where: Movenpick Hotel and Residences Nairobi 
Art Amaretto
This is an open mic themed event that gives artists a chance to express their creative talents. The ambience created by the authentic visual art pieces dispels an aura of good vibes and good times! Don't miss it!
When: July 13th 2019 
Where: Kioko Mwitiki Art Gallery, James Gichuru Road 
Disco Bistro Launch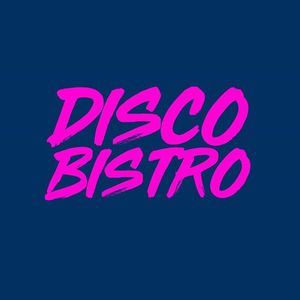 The Yummy weekend guide is leading to a party! Disco Bistro will be launching at Muze. It will feature 12 of Nairobi's most exciting DJs on a 12hr marathon from 5 pm 'til 5 am. Signature food items at Disco Bistro will include Chicken Wings and Gourmet Burgers with exciting choices for sides and vegetarian and vegan options too!
When: July 13th 2019 
Where: Club Muze 
Textbook Centre Monthly Book Club Meet up
Are you an avid reader looking to meet like-minded people? Plan to come to the most exciting Book Club Meet up in Nairobi. They will be reviewing the June Book of Month – About My Mother by Tahar Ben. Bring a friend or two.
When: July 13th 2019  Where: Kenya National Theatre
Zouk Soul
Enjoy an evening of Afrofusion(Zouk-Soul) in the breathtaking view of the Nairobi National Park. This will be a brilliant start to your weekend.
When: July 13th 2019 
Where: Captain's Terrace 
Cafe Ngoma Social Seven
Have an exclusive interaction with consumer and music brands, sample products, listen to the CEO's stories, land job or career advancement opportunities and tap into the heart of the creative industry. This is the networking event you don't want to miss.
When: July 14th 2019
Where: Michael Joseph Centre 
Kids and Family Bazaar
Looking for something fun to do with kids this weekend? Look no further, here's a fun-filled family day event that everyone will love.
When: July 14th 2019
Where: Under the Radar
Soul Train Xtra with DJ Maurice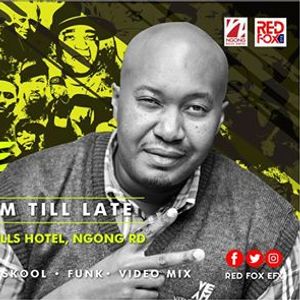 It's going to be nothing but good music, great vibes, beautiful people with a matured, upscale crowd. This live video mix event will also screen a live sports event so you're getting several deals in one package.
When: July 14th 2019
Where: Art and Soul Lounge, Ngong Road 
---
For more updates on the best restaurants around, recipes, reviews, nightlife guides and more, follow Yummy Magazine, online and in print!